The Jenkins Quality Barbecue Story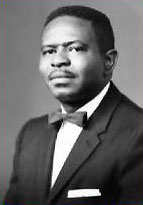 "With God, a dream and $125," Melton Jenkins, Jr. and his wife, Willie Mae, opened their first Jenkins Quality Barbecue in 1957. He had a secret sauce handed down from his father. The first of many restaurants was located at Kings Road near Spires Avenue. Ribs and chicken were the extent of the menu. Our customers enjoyed our barbecue and kept coming back, bringing friends with them. During those early days in business, the budget was tight, so we advertised by word of mouth and "smoke signals".
Not only did word of mouth work well for us, but so did the aroma streaming from our smoke stack. It filled the air, and folks followed it to our doorstep. Now over sixty years later, the second and third generations of the Jenkins family are still proudly serving up old-fashioned, down home goodness with a smile. Sadly, Mr. Jenkins passed away in January 2013 at the age of 89 years old. His legacy lives on in the Jenkins Quality Barbecue name.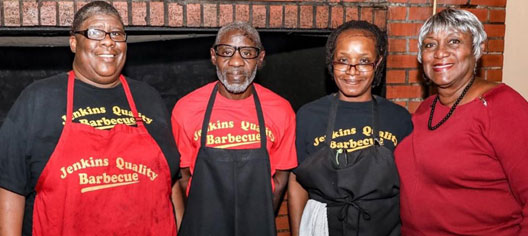 At Jenkins Quality Barbecue, we are grateful to the Jacksonville community for its support over the years. In turn, over the years Jenkins Quality Barbecue has been dedicated to giving back to the local community.
To name a few, we have been proud supporters of Girl Scouts, Boy Scouts, YMCA (James Weldon Johnson Branch), Little League, Pine Castle, Inc., The Bridge of Northeast Florida, Inc. and WJCT's Ready to Learn Program.